Created: Thursday, 19 December 2002
Written by Max Gross
IRAQ'S W.O.M.D. DOSSIER REVEALS MORE THAN THE U.S. WANTS THE WORLD TO KNOW. RAVING REPORTER MAX GROSS SNIFFS A NEST OF MONEY-GRUBBING RATS.
As U.S. Presidunce George Enron and his salivating Sith Warlords continue to denigrate United Nations weapons inspections, and desperately seek fault in Iraq's declaration of its "weapons of mass destruction", Xenox News is pleased to report a few details the Pretzel Prez and his oily minders will be anxious to suppress. A little judicious "editing" should do the trick, boys!

Among the 11,807-pages of the Iraqi document, German firms are named as the top suppliers of hardware and technology to Iraq over the past three decades.

Readers of Xenox News will no doubt NOT be surprised to learn that the second-biggest supplier was the pristine USA itself, with American 24 companies exporting to Iraq.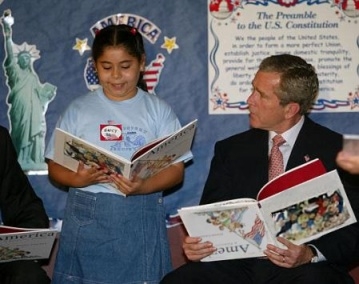 Some 150 international companies are listed as suppliers to Iraq's arms industry, with about 80 based in Germany.
Others include Britain - naturally! - France, Egypt, Switzerland and the Czech Republic.

Meanwhile in Turkey, troops are massing along the border to hold back any refugees fleeing the impending U.S. invasion of Iraq.

Oh, and to nip in the bud any misguided attempt by Kurds to attempt any such foolish notion as an independent Kurdish state!

Anyone for war?

This was Max Gross for Xenox News, bolting the plate steel shutters over the windows and pouring another cold one as the bullshit hurricane gathers momentum.