XenoxNews Radio
Listen to the secret meetings of the XenoxNews crew. Hear them spill the beans on how this amazing news service was created, and why the Editor is wanted in 15 countries.
Monday, 13 January 2003
By Pervis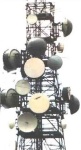 Xenox News premiers its new radio program this week. Learn about the news, its relationship to the news reading populace, its founding origins, orifices, organs and orgone, and the editors predeliction for naked young Japanese sushi munchers. Features music by Xenox Anna.
Download mp3: Listen and Glisten - mp3 - 31 minutes
Or stream:

Thursday, 15 May 2003
By Pervis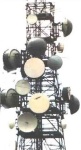 Xenox Radio 2 includes an in depth live report from the Xenox News second summit meeting. Listen to the machinations and process that keeps Xenox News production rolling on. The show reveals glimpses of the inner workings of the core team and what keeps them together. Also features the never before aired sneak preview Dogsbody recording sessions (album out and available on-line soon)
Uncensored, unvarnished and under intoxication radio.
Click here to listen now