Saturday, 14 July 2007
By Max Gross
Stan Zemanek, 2UE's talkback hack, is dead.
No, he was not assassinated by a humiliated, insulted caller but has succumbed at last to the cancer that was always at the core of his cruel radio rants.
This is my tribute to Der Man.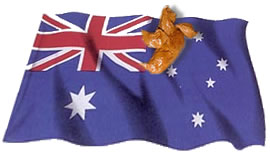 Radio 2UE just improved the quality of its programming.