Created: Thursday, 17 February 2005
Written by Lester Bangs
Legendary Aussie rockers XenoxAnna have been banned from playing at the 90th ANZAC day anniversary celebrations at Gallipoli. Their long-time manager Steve Ryder said it was due to "political correctness gone mad!"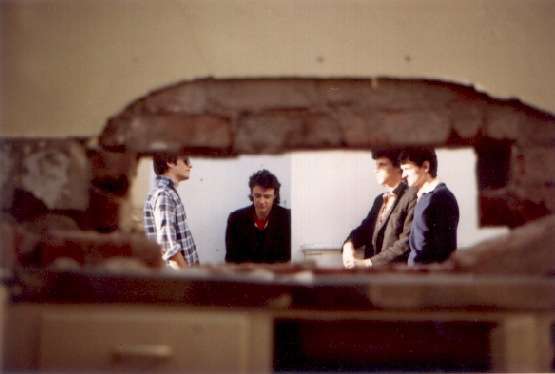 XenoxAnna banned from Gallipoli because of political correctness!
Performers of hits such as
Captain Blackshack
and
F.A.Y. (Fuck the Arse of You)
, XenoxAnna's brand of uncompromising rock'n'roll has long been synonymous with the freedom Aussie's love. But because one of their tunes refers to the current Aussie PM as a 70 year old dickless twerp with his tongue so far up George Bushes arse that it brushes his teeth from the inside, they have been stopped from playing at the 2005 ANZAC day gig.
Said singer Frugal Volkswagen: "It really is a sad day for free speech in our country…No one wants to hear truth anymore."
Their manager said there were plans afoot to stage a counter celebration on the Turkish side of the battlefield. Ryder said:
"Well if we can't play with the losers of ANZAC day we may as well support the winners."