Wednesday, 26 March 2003
By Correspondent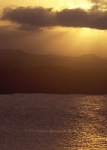 Frugal and the boys have been reported to have been spotted coasting into the streets of Darwin, apparently an extension of their 'long drive and winding pub crawl and desert wondering tour'.
Oblivious to news of the war Frugal rolled in perched on the back of the truck with a peony long lost on his skinny tatoo-ed arm, a vest from the early 70's, tattered and smelling like bull rot, as he clamboured into the opening verse of "Captain Blackshack". The boys connoyetring into a rumble clamber of bass and cutting edge guitar slap mistrionics. Oblivious for days, the boys rolled the truck into towns with amps fully raging and guitars tuned, belted out a couple of langourious performances and simple shot off again up the road.
Was reported that someone shouted out "What about the war?" It wasn't clear though some one said they heard someone claw out in an evil tone: "We don't give a fuck" but the validity of this is yet to be ascertained.